Lone Star Drainage
Austin's top draining services and solutions provider. Lone Star Drainage offers expert solutions to all your drainage, retaining walls, and landscaping needs in Austin, TX and surrounding areas. Get a quote today!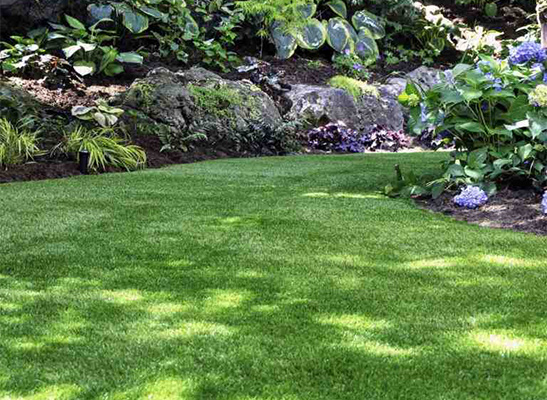 Prevent Drainage Issues in Your Yard
Draining Services and Solutions in Austin, Texas
Poor drainage will wreak havoc on your yard, hardscapes, and foundation. Protect your investments with professional drainage solutions from Lone Star Drainage. Proper drainage moves water away from where it doesn't belong, preventing costly damages and repairs. Don't take a chance on something this important. Call in the professionals so you can rest easy.
Great people and great work! Consistent communication and execution on the project plan has these guys moving at pace that was truly impressive. The PM was on top of every detail and very happy with the work.
Will and crew easy to work with, and they did an excellent job exactly the way it was planned.
Lone Star did an amazing job with my backyard. I highly recommend them.
Really delighted with how my project turned out! On time, fair price, good communication and a beautiful looking outcome! Thanks Patrick and team!
The guys did a great job and were really courteous!
Was able to fit us in sooner than expected. The crew worked hard and knocked it out in one day. It turned out great!
Super fast install and looks great. Pricing was much better than the other quotes I got. Very happy with the results. Super happy puppies!
Professional, kept their word and provided great info about maintenance. Very happy customer
Great people, best services and products. One stop shop for whole process from design and scope to quality install.
Their attention to detail was awesome! They did a great job.
Patrick, Trey , & Will were so helpful and made the process so seamless! Their team is a group of hard and fast workers! They were out there all day in temperatures over 100! Over all great experiences!
I can not praise Patrick, Will, Trey, and the crew enough! The customer service is wonderful. They started several days early and came up with an amazing plan when something came up with my yard. I would a million % recommend Lone Star
Patrick and his crew did a great job on our backyard! Highly recommend!
Patrick was easy to work with. His quote was great. His installation team completed this project very quickly. Couldn't be happier with the result.
Lone Star was great from start to finish. Patrick is very knowledgeable and was honest throughout the job. Couldn't be happier with the yard and experience. Would definitely recommend them to anyone!
Love the process! Great customer service, Trey was very professional and everything went by smoothly! I would definitely recommend
I highly recommend Loan Star! My yard is incredible now, but I was really amazed by their professionalism every step of the way.They were patient and helped me to understand the whole process.I can't believe I didn't call them sooner!
Love the professionalism and smooth process !!! Thank you so much for an outstanding service
If I could give 10 stars I would this company is one of the most kind and honest company I've ever worked with. Product and install are top notch. Highly recommended
We had a great experience dealing with Patrick and Will. They were very prompt and completed the job in a very timely manner. Would absolutely recommend them in the future.
We have worked with lonestar on several projects. Patrick and his team are always top notch. We could not be happier with the quality and service lonestar provides. We do recommend.
Great experience working with Patrick and his crew it was a night and day change on our back yard … looks great with our pool and our dogs love it ..we got pet proof!
I will start with the thing that is always first and foremost on most people's mind...'"How much did that cost?"' They are DEFINITELY not the cheapest. I had several quotes. They were in fact the 2nd highest bid out of more than 5. DAMN HAPPY I did. As a matter of fact, I have used them TWICE on two separate projects for the same property.I am a VERY harsh critic of ANY work ANYWHERE! I have kicked people off my property in the middle of the job when I saw things going wrong. I am a former inspector and am EXTREMELY picky. So for me to call ANY type of service provider back to my property...that's a HIGH bar to have cleared.I still after the 2nd time have already informed the Project Manager that they should expect the call for future projects.I am also speaking as a disabled veteran. My standards remain MILITARY INSPECTION READY with PRECISE EXCELLENCE of EXECUTION. with a GREAT warranty. They checked ALL those boxes. PEACE of MIND is what I choose to spend my money on. I am sleeping REAL peacefully 😴!!!!!!!If you have a project in mind...and you want to sleep peacefully when its done,, simply put, CALL THEM!!!!!
The entire team from consultation to install crew were fantastic! Super fast from consulting on a Friday to install a week later! We absolutely love our new yard!
Patrick was great and his installation team was even better! They worked hard and efficiently and they arrived when they said they would and were thoughtful about how they approached the install in my challenging backyard. There are other options out there but Patrick is a local and the others are national franchises. I choose local whenever I can and in this case it truly paid off!
We are so beyond happy with our yard! Their crew was super professional, timely and their attention to detail on point! I highly recommend them.
The price was fair. Easy to work with. The end result looks great.
The recent ice left us stuck in our home from a fallen tree limb. Within hours Patrick came and got our drive way clear and ensured everything was safe as we waited for the rest of the ice to melt. Will and his team came back out to clean up all the damage trees. They did an excellent job, were incredibly professional, and showed they were more interested in helping people recover from damage then maximizing their own profits. Wonderful people doing great work. I definitely recommend you look to this company for any of their services.
Great job and customer service! Will use again.
Very fair, great communication, project turned out exactly as discussed and on time. I would recommend Patrick and Will to anyone!
This team did an outstanding job for us! All work done very professionally! Love it❤️!
Patrick and his crew were professional from start to finish. Answered all my questions, were very fair in pricing for the quality that they delivered. They checked every inch to make sure it was done right and checked up with me after to make sure everything was perfect. I highly recommend them.
Great work. Professional and would recommend as a find company that gets it done.Thank you
The owner himself came out to estimate job. He was down to earth, friendly and most of all he didn't try to up sale us. The company stayed on top of communicating when they would be there , employees very nice and stayed late to complete job in timely manner even when it was 104 degrees. We had a few concerns upon completion and Patrick had someone out there within a day. 5 stars to this company!! Highly recommend them.
Patrick, Will and the team from Lonestar Landscape hve been an absolute pleasure to work with. My property had a very significant drainage issue that resulted from underground water. I brought in a large organization to check it out and give me a quote. Their solution was to rerun a french drain whereas Patrick, Will and team approached it from a discovery perspective. They found the problem and not only fixed but designed a solution that will be in existence for decades to come. Their solution was superior and far less expensive than the original contractor. They will most definitely be my goto landscaper for projects moving forward. Highly recommend!!
This company does great work. Lived up to all our expectations. Very professional and reasonably priced. Would highly recommend!
The whole process was quick and easy. The pricing beat the competitors and the quality of the product is on par or better.
Prevent Flooding and Property Damage
Drainage Systems
Tired of standing water? Worried about damage to your foundation? Our team will install a drainage solution that will protect your home or business. Don't take a chance with guessing when it comes to water damage. We have the experience and tools to get the job done, so you can know you are protected.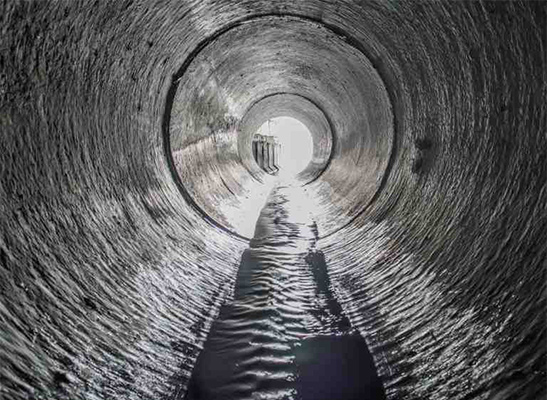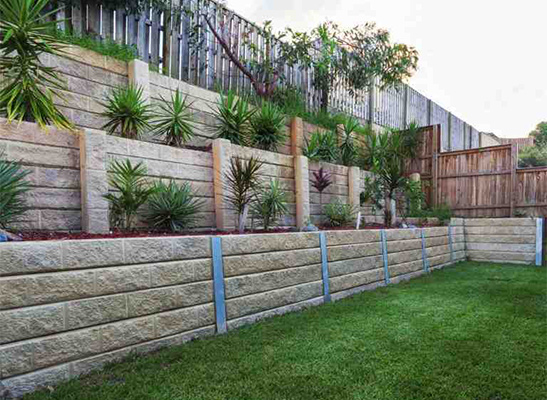 Decorative and Practical
Retaining Walls
If you're looking for an upgrade that looks great and does a useful job, we'd love to talk to you about installing a retaining wall. We know how to do the job right the first time, with proper design, the best materials, drainage, and expert masonry. Expand the usable area of your yard, redirect flood water, and add value to your property.
Curb Appeal You Can Enjoy
Landscaping
If you're wanting to improve the look and value of your home or business, make sure to include landscaping in your plans. We would love to help you design the right look for your outdoor space, with plants and features you'll enjoy for years to come. Let us do the digging and heavy lifting. Lone Star Drainage is here to give you the yard you and your family deserve.